Infertility - In Vitro Fertilisation (IVF)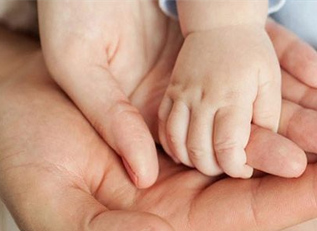 Application
Your assistant who knows about the patient and speaks your language to communicate with you, welcomes you at the airport with an ambulance or wheelchair in accordance with health conditions. Your assistant will provide you with accommodation and all your transfers during treatment.
If desired, a trip will be made for the promotion of the city on the first day and then you will meet with your doctor face to face.
The next stage; Your treatment starts according to the appointment day After your treatment, if you have a plan, your historical and cultural trip begins.
Final checks are made before returning to your country Finally, you will be transferred to the airport to check out and return to your country.
Planning
Estemedi best health services, offering treatment to patients who want to be in Turkey with affordable prices.
The treatment and Turkey's unique nature, history and culture, bringing a wealth of opportunities to make comfortable holiday lets The patient can contact the form, phone or whatsapp line on the Estmedi website.
When you want to contact us, we call you and make the necessary organization between the institution where the treatment will be performed and the doctor.
We receive the preliminary reports (MR, X-Ray, Etc etc.) you have received about your disease and your information and deliver it to the institution and the doctor who will perform the treatment. As a result of these reports, we inform you in detail about the course of treatment.
If treatment fees, accommodation or extra holidays are required, they will be calculated according to your preferences and forwarded to you. Your finalized plan is sent to you and you are expected to confirm it
Price range for Infertility - In Vitro Fertilisation (IVF):
surgery and hospital expenses, accommodation :
1500 USD - 2500 USD
Day trip in Istanbul:
500 USD - 750 USD
air transportation round trip:
1200 USD -2000 USD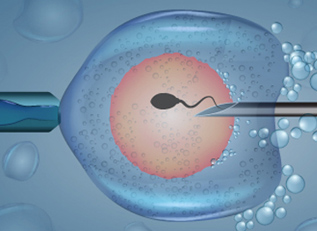 Infertility - In Vitro Fertilisation (IVF)
Infertility is an ever increasing health problem in the whole world. Infertility which is the name given to the condition of no pregnancy occuring despite having regular sexual intercourse without any protection for at least 12 months, is seen approximately 20% of the couples in the developed countries. The treatment of the infertility problem is made possible through the advances realized in medicine in the recent years. Couples can have babies by means of many methods from in vitro fertilization to embryo transfer, from insemination to surrogacy.
Conventional wisdom in the topic of infertility is that this problem is specific to women and there is no such problem as male infertility. Certainly this is a false belief. Research shows that infertility is seen in male and female in equal ratios. As there are different types of infertility for women and men, different methods have to be used in the treatment of this problem. Couples who cannot have a baby due to this reason should go to doctor together and both of them should be examined.
In female infertility is seen due to reasons as ovulation problems, tubes being blocked or damaged, the tissue covering intra uterine (endometrium) devoloping outside the uterus, cervical problems and allergic reasons. For male infertility results from reproduction defects which affect the sperm count and quality and blockage in the channels which carry the sperm outside. For the accurate determination of infertility for the couples which apply for treatment, sperm analysis for men has to be conducted and for women uterus film (hysteroscopy) has to be taken. Various hormone tests are also applied. After the determination of the root of the problem, infertility can be remedied and couples may have the babies they desire.