ORTHOPEDY AND TRAUMATOLOGY
Location: Istanbul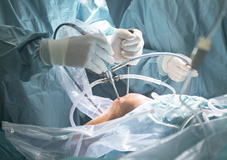 Orthopedics and Traumatology department can perform musculoskeletal diseases, trauma injuries, hand, shoulder, elbow and knee disorders. Major diagnosis and treatment services are knee surgery and arthroscopic surgery, even prosthesis surgery. The surgeons take care of any problem that affects the column, extremities or the musculoskeletal system in general, either the result of a trauma or for any other reason. The operations are successfully carried out by expert surgeons & teams in TURKEY with affordable prices.
Categories
Spine (Backbone) Curvature (Scoliosis) Surgery - Please ask for price and other treatments
Operation
Duration of Treatment / TBA after the first evaluations by the Doctor/s
Partners, Istanbul-TURKEY
Medicana Health Group, Istanbul
Fully Equipped Private Hospital
Çamlıca, Istanbul

Package Program
Basic Healthcare Pack*:

Day-1/HOME-Istanbul: Upon arrival, meet & greet by your Healthcare Representative and transfer to the Hospital, as per your arrival time or your Doctor's availability. Welcome briefing and reception. Check-in to the Hospital. First physical evaluations by the Doctors followed by required pre-medical examinations. The Doctors determine and plan the treatment. Treatment process starts.

Day-2/Istanbul: Surgery day. Post-medical examinations.

Day-X/Istanbul-HOME After the final briefing, discharge from the hospital (unless it is not medically required or asked optionally by yourself to stay longer). Transfer to airport. Fly back HOME in good health to enjoy your new life (hotel accommodation both on arrival and departure can also be arranged, if requested).

*Duration of stay may vary according to the best possible treatment & surgery.

Package Includes
Treatment Package
Welcome briefing & reception at the Hospital
Pre-medical labs
All related clinic examinations
Operation at the Hospital with the best possible and technologic equipment
Surgical team fees
Accommodation at the Hospital
Post-medical labs & examinations
Medication
Expert medical advice
A support network: after care package
Handling Package
Meet & Greet at the Airport
Ground transportation with all parking and toll fees
Healthcare Representative with private transportation
All transfers with assistant
All service charges and taxes
Package Excludes
International flight ticket/s
Visa
Personal expenses
Hotel
Optional tours and activities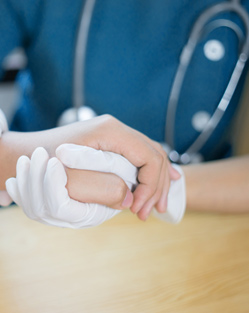 Process; in terms of Operation
Pre-Arrival: The guest/patient is asked some data in order to have first assessment and evaluation on paper from a distance, so that his/her Doctor can foresee the best possible treatment & surgery among the options which will fit to guest/patient's physical values & expectations. Then, suitable option is declared along with the price. If the guest/patient confirms the conditions, he/she is given an appointment by your local agent (Estemedi) based on the flight ticket purchased by the guest/patient. He/she flies to the destination…

On Arrival: The guest/patient is met & greet at the airport and transferred to the clinic/hospital. Welcome briefing is provided. Check-in to the hospital and first physical evaluations by the Doctor/s. The Doctor/s determine and plan the treatment & surgery. Treatment process starts…

Before Departure: Provided data, in order to follow-up post-operation & treatment period;
• Surgery-specific recommendations
• Arrangements for other treatment/s
Process; in terms of Payment
• Down payment might be required in order to book the treatment process to secure the operating room and team. Balance payment should be done during the clinic / hospital admission.

• Handling fee, especially the hotel full payment should be done to Estemedi* in order to benefit agency corporate rates.

• Payment can be made by cash and/or bank transfer and/or credit card.

COVID 19 Message
• Guests arriving in Turkey are required to submit a negative PCR test (nucleic acid). The sample for the test must have been taken within 72 hours prior to the guests' scheduled departure from the country of origin. This applies to all guests aged 6 years and over.

• All guests arriving in Turkey are required to fill in the Turkey Entrance Form within 72 hours of their departure. Print out or the mobile screenshot of the filled form will have to be submitted to airline crew before boarding. https://register.health.gov.tr